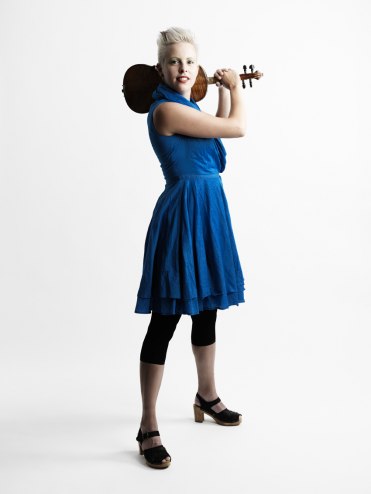 Jeanette Eriksson works as free lance musician within folk music, baroque music and classical music in different projects. As a solo violinist within the folk music genre, Jeanette has put her main focus on the music from the south of Sweden and her debut alum Låtar på skånska was released in March 2007.
In 2002 Jeanette was awarded with the title Riksspelman (master musician in Swedish traditional music) at the age of 16. Three years later she started at the Academy of Music and Drama in Gothenburg, Sweden where she graduated 2009 on folk music, classical music and baroque violin.

Jeanette Eriksson runs the company Jean & Jo Music and Arts AB together with Johannes Jacobsson.